The main use of smart tinting is internal partitions and doors, which many companies use to organize confidential meeting rooms. In the normal state, such rooms are part of the internal space of the office, but if necessary, they serve as a private room. The same function is performed by smart glass in hospitals for organizing patient examination rooms. Smart glass is also used in cash areas of banks, recreation areas, and fitting rooms in stores.
Switchable glass / Switchable opaque glass
Switchable opaque glass allows you to reduce heat loss, reduce the cost of air conditioning and lighting, serve as an alternative to blinds and mechanical shading screens, curtains. In the transparent state, liquid crystal or electrochemical smart glass does not transmit ultraviolet radiation; smart glass on suspended particles requires the use of special coatings to block ultraviolet light.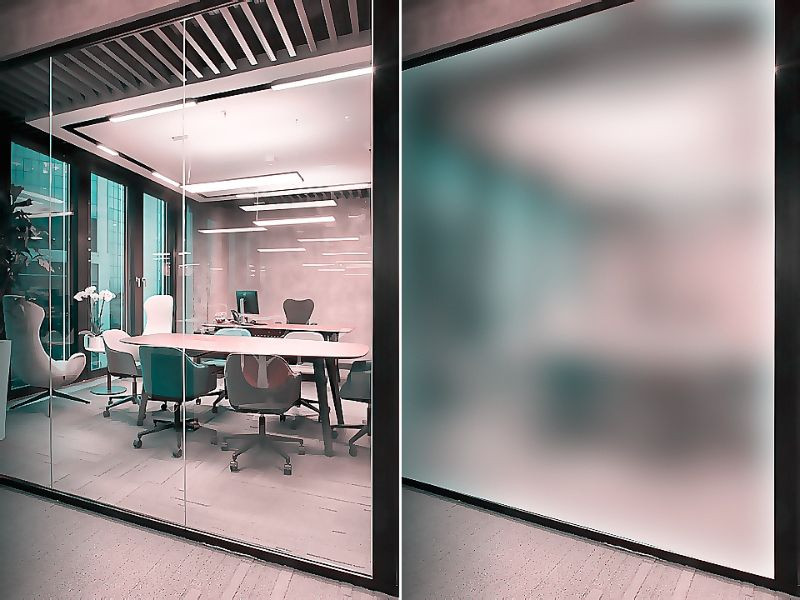 Electrochromic smart glass
Electrochromic Smart Glass can be used in schools, government, business, apartments and private houses. Eco friendly smart glass film will be a pleasant addition to architecture or in a car, yacht or plane.