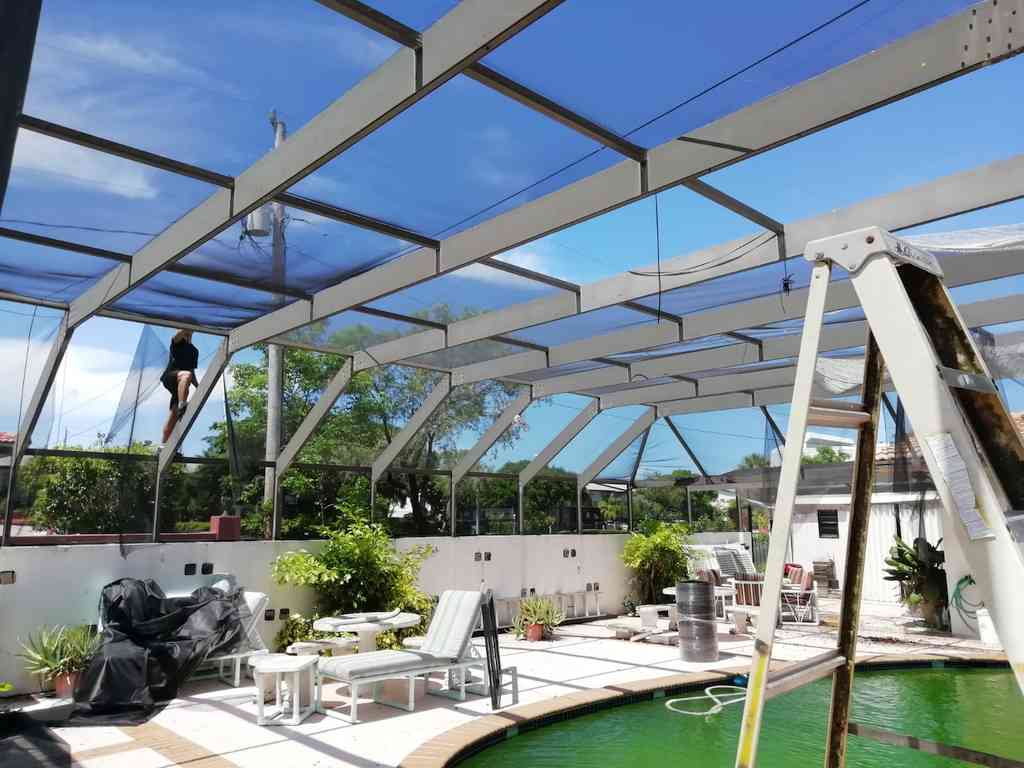 Screen enclosure repair Miami – service that we do perfect, fast, and with good price. Top panel $60 – side panel $50 – bottom panel $35. For more than 3 panels we can do discount. Call us for free estimate now and we can do estimate sometimes same day.
Call now and repair your old insect screen!
We have Pet proof screen, sealed screen and no-seem screen. We can install pet door and can make power wash.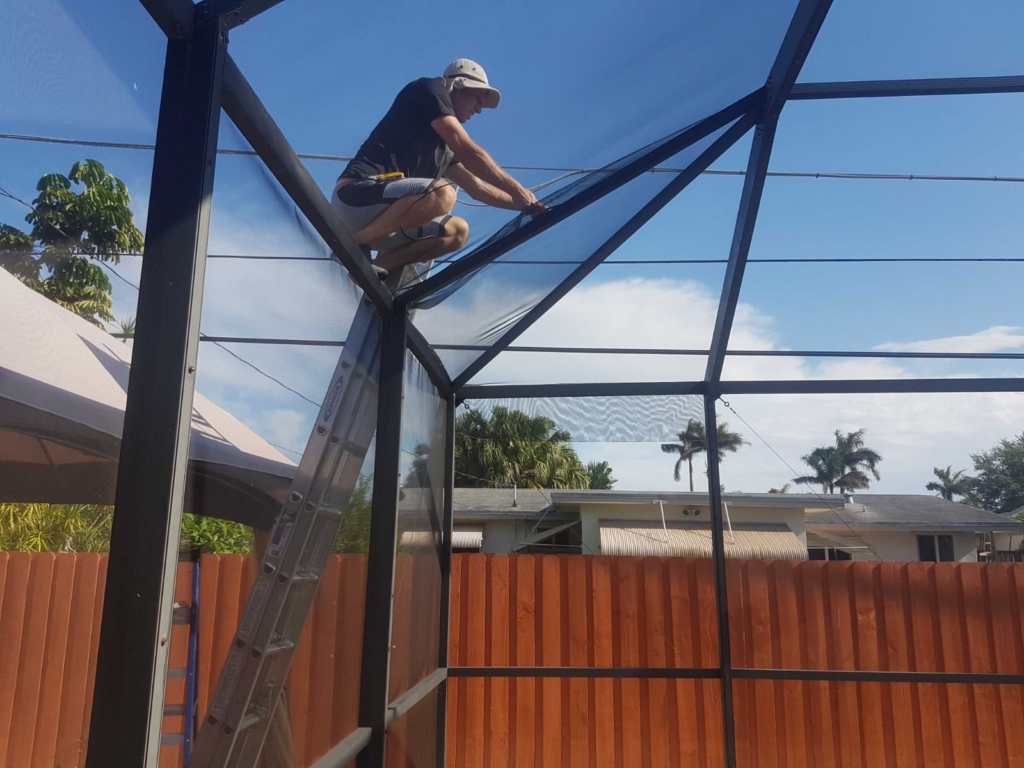 Our price and quality is the best.
We will care for most dangerous parts roofs and gutters – so no doubt – we are must have rescreening service company in your phone.